Our lab is hiring a "sports neuroscience postdoc". See the detail below. If you are interested, please contact Reiko Riley (mentioning that you heard about this position from Xu's blog):
—–
A sports neuroscience postdoctoral fellowship is available in the Division of Interdisciplinary Brain Sciences (CIBSR), Stanford University School of Medicine Department of Psychiatry, to study the neurobiology of cycling-based exercise using functional near-infrared spectroscopy (fNIRS).
The postdoctoral fellow will have the opportunity to develop and contribute to an innovative project in sports neuroscience, investigating the contribution of cycling exercise to brain function and cognition. The fellow will be involved in the development of a cycling exercise program protocol, brain-computer interfaces and computational methods to process and analyze data across multiple scientific levels. Successful candidates will have the opportunity to investigate whether cycling exercise can be used as a tool to improve attention in individuals with cognitive dysfunction such as ADHD, and the utility and feasibility of biometric tools to complement fNIRS. The trainee accepted into the program will work collaboratively with a program mentor (or mentors), who will help to define, enhance and monitor the trainee's research program and career trajectory. The CIBSR team dedicated to fNIRS research includes Drs. Allan Reiss (CIBSR Director, Clinical Neuroscience and Neuropsychiatry), Hadi Hosseini and Ning Liu (Bioengineering), Jennifer Bruno (Developmental Neuropsychology), Manish Saggar and Xu Cui (Computational Neuroscience), and Joseph Baker (Experimental Psychology). The training program also offers didactic courses and activities (e.g., journal club and career lunches) as well as opportunities for diverse industry and academic collaborations to promote professional development. The Stanford School of Medicine is ranked #2 in the U.S. News & World Report rankings, with the highest NIH-funding-per-faculty ratio in the United States.
Requirements: M.D. or Ph.D. in neuroscience, cognitive science, computer science, biomedical engineering, biostatistics, physics, psychology, kinesiology or a related/relevant field. Applicants should have (or anticipate having) a Ph.D. and research background in computational neuroscience, cognitive neuroscience and/or functional brain imaging. Applicants with experience conducting Near Infrared Spectroscopy studies and data analysis procedures will receive preference. Experience in sports neuroscience is also a plus. Responsibilities will include manuscript preparation and grant preparation. The successful applicant will have well-developed problem solving skills, be able to manage several projects simultaneously, lead and mentor students and research assistants, have excellent computing as well as verbal and written English skills, and an aptitude for writing manuscripts and giving scientific presentations.
Application Materials Required – submit via email to our training coordinator Reiko Riley ([email protected]):
Current CV
Post Doctoral Application (link: http://cibsr.stanford.edu/content/dam/sm/cibsr/documents/training-careers/fellowship/%281%29Application_Form.pdf)
Research Statement (description on page 2 of the application form below)
2 – 3 Letters of Reference
Official announcement link:
https://nirs.stanford.edu/training-opportunities
---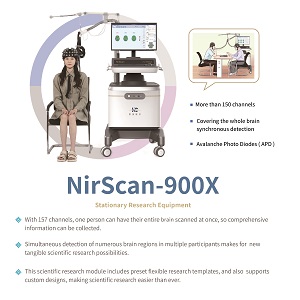 ---
写作助手,把中式英语变成专业英文
---