Description:
The subject is myself. I did a simple finger tapping task. I continuously tapped my right hand on the table for 10s, then rest for 20s. Then repeat this tapping-rest cycle for 20 times.
NIRS signals were recorded by Hitachi ETG-4000.
The data is very good: you can see the changes of HbO and HbR in the individual trials in motor cortex (channel 13 this case). See figure below: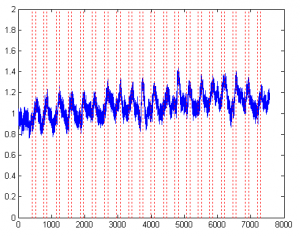 (click to zoom)
The data is available for download (fill the form below). Here is the description:
1. This data file can be loaded in MatLab (using the load command).
2. After loading the data, there are 3 variables, hbo,hbr,marker. hbo is oxy-Hb data, hbr is deoxy-Hb data, and marker indicates the timing of the finger tapping event.
3. hbo and hbr are 7562×24 matrices. Each column is for a channel (and we totally have 24 channels), each row is for one time point. The sampling frequency is 10Hz.
4. mark is a 40×2 matrix. The first column can be ignored. The 2nd column is the timing of the onset and offset of finger tapping alternatingly.
To download the data, fill the following form and click Submit button. You will receive a download link shortly.
---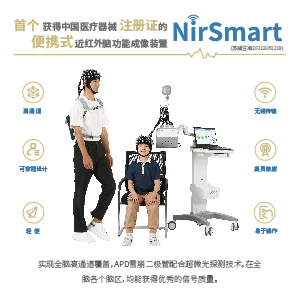 ---
写作助手,把中式英语变成专业英文
---