AdaBoost is an algorithm to linearly combine many classifiers and form a much better classifier. It has been widely used in computer vision (e.g. identify faces in a picture or movie). Look at the following example:

How it works?
First, you have a training dataset and pool of classifiers. Each classifier does a poor job in correctly classifying the datasets (they are usually called weak classifier). Then you go through the pool and find the one which does the best job (minimizing classification error). You then increase the weight of the samples which are wrongly classified (so the next classifier has to work better on these samples). Then you go through the pool again. Formally, it is (click to see a larger view):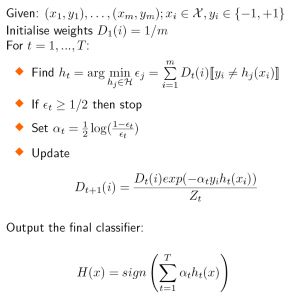 (From http://cmp.felk.cvut.cz/~sochmj1/adaboost_talk.pdf)
Now let's try it. In the following example, our data is nonlinearly separated. In our pool of weak classifiers, they are all dummy (can only classify with a single threshold on a single data dimension). We repeat 10 times (i.e. find 10 weak classifiers) and combine them to form a super strong classifier.
Original dataset: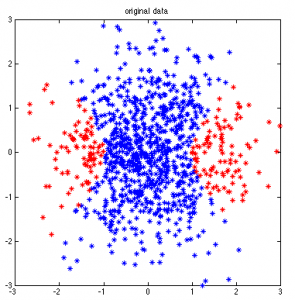 Better and better super (strong) classifier when more and more weak classifiers are incorporated (click to see a larger view). t means the number of weak classifiers included.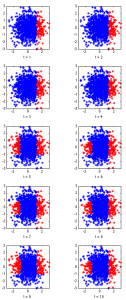 The error rate is decreasing as more and more weak classifiers are included: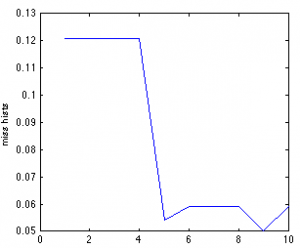 Here is the source code:
example.m example
weakLearner.m weaklearner
---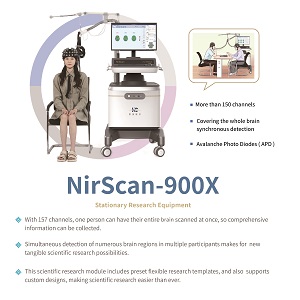 ---
写作助手,把中式英语变成专业英文
---