Near infrared spectroscopy (NIRS) is an increasingly popular technology in brain imaging research. Compared to fMRI, NIRS can be used for more naturalistic experiments, including face to face communication, natural body movements, sports, infants, and is well suited for real-time applications.
If we count the number of NIRS publications using keyword (NIRS OR fNIRS) AND brain, we find the number increases steadily over the past 10 years: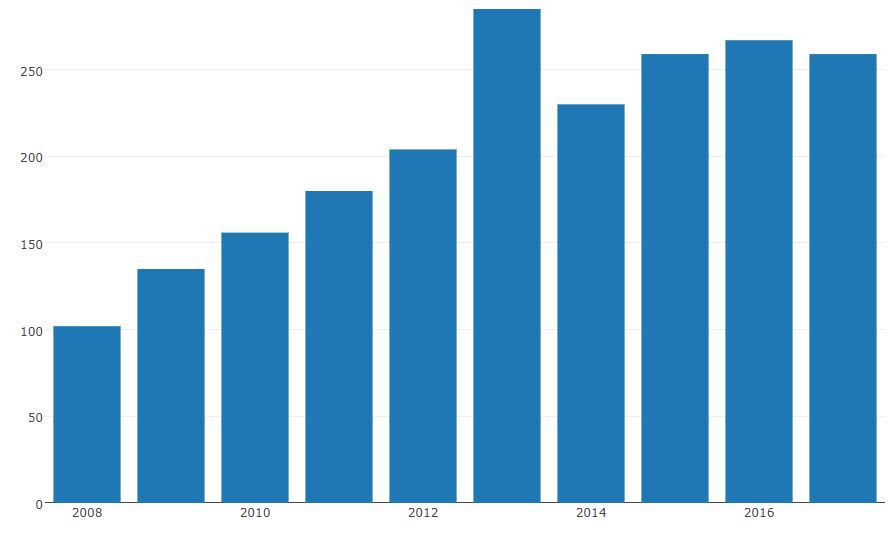 With this trend, it's expected that we will reach a speed of 1 new paper every day in the year of 2018 or 2019. This is a fast field, and it's nearly impossible for us to search (NIRS OR fNIRS) AND brain every day or even every week. For a student who does not follow literature proactively, he might know of a paper a year after its publication.
The easiest way to solve this problem is to use an app to notify us of the new publications. The one I use is called Stork . All I need to do is to enter a few keywords I am interested in, e.g.:
(NIRS OR fNIRS) AND brain
But what if I want to follow more specific fields, such as hyperscanning, or comparison with fMRI etc? We can enter the following keywords:
(NIRS OR fNIRS) AND brain AND hyperscanning
(NIRS OR fNIRS) AND brain AND fMRI
(NIRS OR fNIRS) AND brain AND "deep learning"
(NIRS OR fNIRS) AND brain AND social
What if I want to follow some scientists in the field? We may enter their names, such as:
David Boas
Allan Reiss (NIRS or fNIRS)
After we setup the keywords, Stork, like a diligent assistant, will search for us every day. If she finds something, she will send an email to us, listing the new publications. A recent example is shown below:
fmri nirs
Papers

nirs brain
Papers

Not only does Stork search scientific publications for you, she also searches NIH grant database (this is an advanced feature). That means whenever some researchers receive a grant on NIRS, you will know it. You will know what is his research direction in the next few years, how much money he received etc. This feature is mostly useful for professors and senior graduate students and postdocs.
The link of Stork is: storkapp.me and it's very easy to use.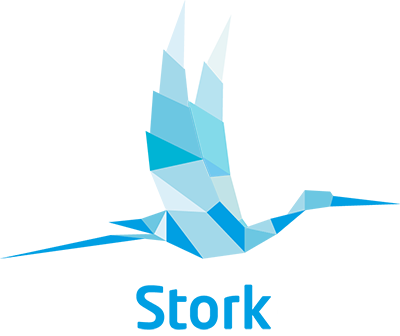 ---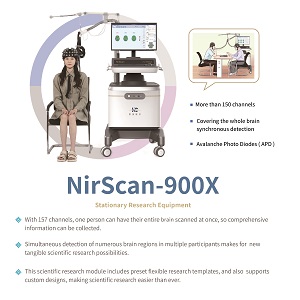 ---
写作助手,把中式英语变成专业英文
---