In the previous blog, we have used Stork's big analysis to analyze the literature of fNIRS. At that time, Stork only analyzed the frequency of a single word (number indicates the number of occurences):
near-infrared (1945)
spectroscopy (1868)
cerebral (1850)
brain (1322)
oxygenation (801)
functional (775)
imaging (558)
prefrontal (541)
infrared (498)
cortex (469)
oxygen (467)
blood (413)
monitoring (402)
activation (391)
optical (367)
fnirs (364)
patients (364)
activity (342)
Some of the words, such as spectroscopy, brain, functional, imaging etc, are not very meaningful by itself. Maybe they are part of phrases which carry more information than a single word does.
Today, Stork Big Analysis has updated and now it can analyze frequency of phrases with 2, 3, and 4 words. Below is the result with the same keywords (fnirs OR nirs OR "near infrared") brain:
Top phrase (2 words):
cerebral oxygenation (362)
infrared spectroscopy (344)
prefrontal cortex (262)
oxygen saturation (243)
cerebral blood (218)
cerebral oxygen (201)
blood flow (184)
brain injury (128)
preterm infants (127)
cerebral hemodynamics (102)
cerebral oximetry (98)
regional cerebral (96)
tissue oxygenation (95)
brain activity (90)
working memory (85)
Top phrase (3 words):
cerebral blood flow (134)
cerebral oxygen saturation (129)
traumatic brain injury (71)
cerebral blood volume (57)
regional cerebral oxygen (53)
verbal fluency task (43)
prefrontal cortex activity (38)
cerebral tissue oxygenation (37)
tissue oxygen saturation (36)
prefrontal cortex activation (35)
magnetic resonance imaging (32)
diffuse optical tomography (31)
transcranial magnetic stimulation (30)
positron emission tomography (26)
cerebral tissue oxygen (25)
hypothermic circulatory arrest (23)
transcranial direct current (22)
Top phrase (4 words):
regional cerebral oxygen saturation (52)
cerebral tissue oxygen saturation (24)
transcranial direct current stimulation (21)
deep hypothermic circulatory arrest (15)
functional magnetic resonance imaging (15)
cerebral tissue oxygenation index (12)
repetitive transcranial magnetic stimulation (12)
attention deficit hyperactivity disorder (11)
regional cerebral blood flow (9)
cerebral oxygen saturation measured (9)
cerebral blood flow velocity (8)
severe traumatic brain injury (8)
cerebral regional oxygen saturation (7)
cerebral oxygen saturation monitoring (7)
coronary artery bypass grafting (7)
red blood cell transfusion (6)
hypoplastic left heart syndrome (6)
cerebral blood flow autoregulation (6)
mild traumatic brain injury (5)
anodal transcranial direct current (5)
resting state functional connectivity (5)
mixed venous oxygen saturation (5)
We see some meaningful phrases show up. A single word such as "blood" now has a clearer meaning (e.g. "cerebral blood flow"). We also discovered a few top phrases which we can't find with a single word analysis, such as "verbal fluency task". This is a popular task used in fNIRS studies but I have not realized it is that popular! "Traumatic brain injury" is another example, showing the popular application of fNIRS in diagnose this condition.
More information about Big Analysis can be found at this page. (中文版)
---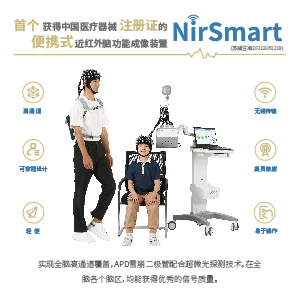 ---
写作助手,把中式英语变成专业英文
---