xjview 9.6 released
In this version, we modified the templates for 3-D render view and use a high-resolution template. It also includes a few scalp view. You may pick up your favorite display for your paper (or presentation). Please go to the download page to download.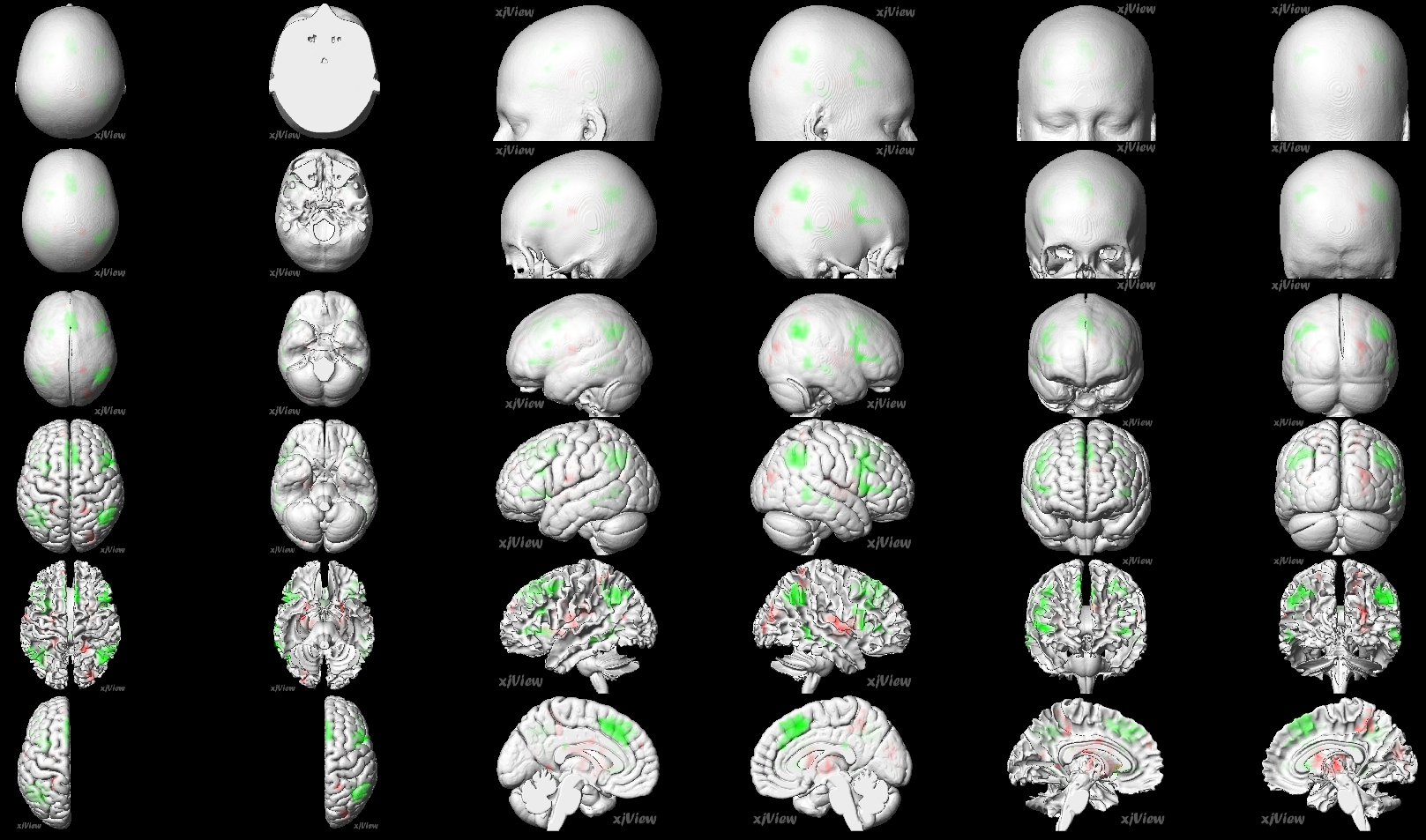 xjview 9.6 Render View
The render view for the previous version is shown below to compare.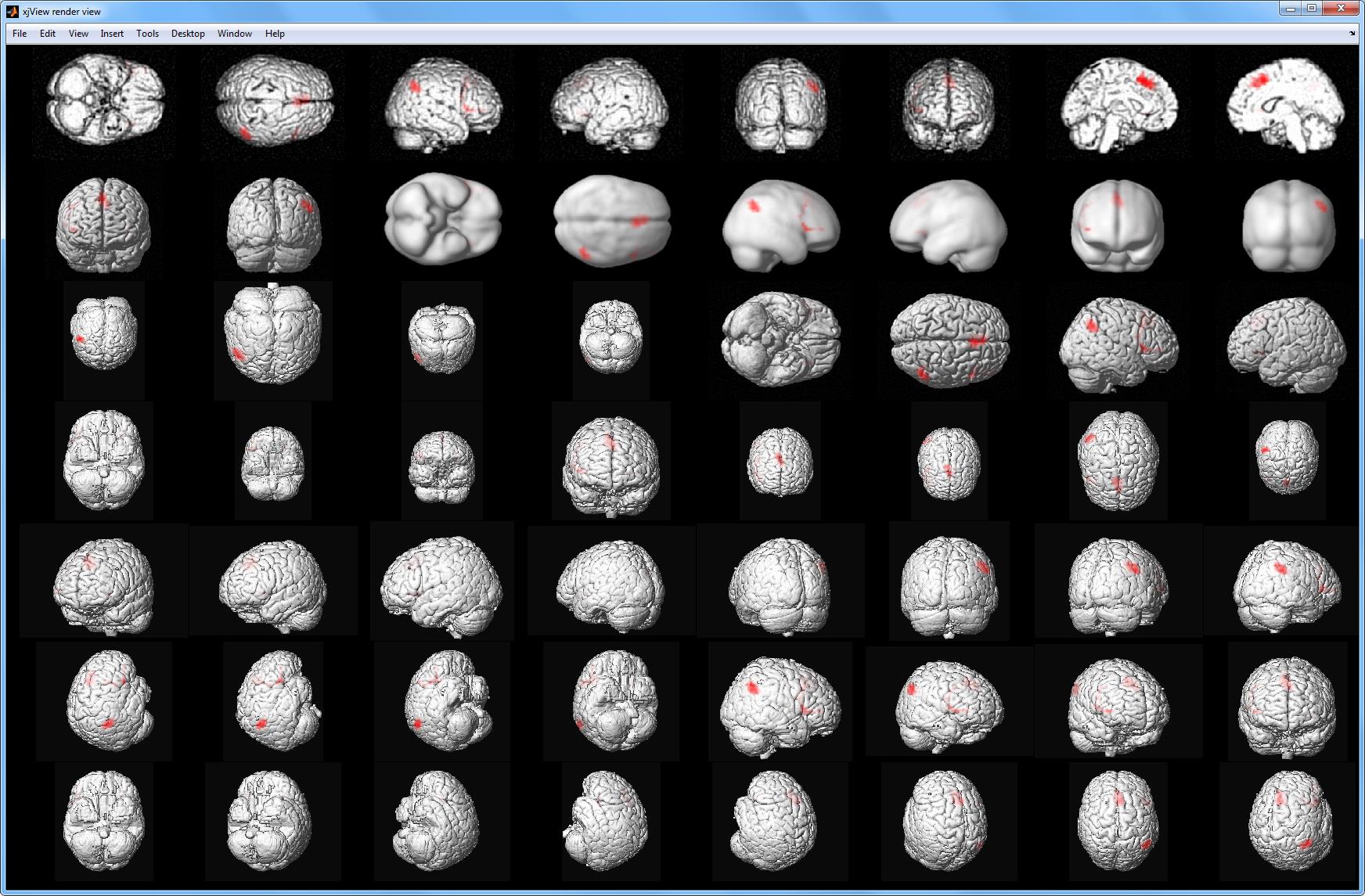 xjview 9 Render View
This update is brought to you by Dr. Weiwei Men (email: wmen AT pku.edu.cn) from Center for Magnetic Resonance Imaging Research, Peking University, China. Weiwei has been using xjView for 10 years. He noticed that the image resolution of the render view in xjView 9 is low, and took the effort to create a new view using a high resolution template (ICBM152_asys_2009C). Thank him for his excellent work!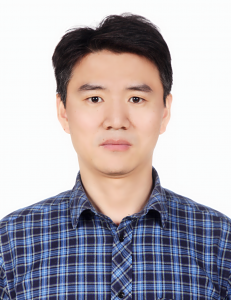 Try Stork, a research tool we developed

Stork is a publication alert app developed by us at Stanford. As a researcher we often forget to follow up important publications - and it's practically impossible to search many keywords or researchers' names everyday. Stork can help us to search everyday and notifies us when there are new publications/grants. How Stork helped me?
About the author:

Xu Cui is a human brain research scientist in Stanford University. He lives in the Bay Area in the United States. He is also the founder of Stork (smart publication alert app), PaperBox and BizGenius.

&nbsp

He was born in He'nan province, China. He received education in Beijing University(BS), University of Tennessee (Knoxville) (MS), Baylor College of Medicine (PhD) and Stanford University (PostDoc). Read more ...