[last updated: 2009/06/15]
Also check out NIRS data analysis (GLM and visualization)

Environment requirement
MatLab
SPM
xTopo under xjView
xjview is located in /fs/fmrihome/fMRItools/Xjview
Add xjview to path by addpath(genpath('/fs/fmrihome/fMRItools/Xjview'))
xTopo is based on topo program provided by Hitachi. It is modified by me. You can download xTopo at https://www.alivelearn.net/nirs/xtopo.zip
Preparation
convert NIRS data file to csv format using ETG4000 program.
copy the 3D positioning data (00X.pos).
If you don't have 3D positioning data, you may use the template channel positions located in xjview/nirs_data_sample/?x??.pos
Procedure
Click button "Data Load" and select the data csv file. You only need to select the 1st (or left) file if you use 4×4 or 3×5 bilateral configurations. After a pause you will find the data information (such as subject name and marker timing etc)
To view the overall time series, click button "Continuous Hb". You will see the HbO, HbR and total traces for each channel. Colorful vertical lines indicates marker timing. To see more detailedly the trace of a certain channel, enter the channel number in CH box and click button "Zoom".


To see activation in a topographic view, click on any channel. You can also see the animation by click button "Play".

To see activation in 3D topo, in xTopo main window click "3D Topography". You need to select the ???.pos file. You can rotate the brain.

To average time series across trials, you need to select the markers (event) you are interested in (by clicking button "Select Mark") and input proper parameters for Pre time, relax time and post time, then click either button "Integral Hb" or "cuixu Integral Hb" (I will explain the difference later).

You can also zoom, plot topo, 3D topo like what you do for continuous time series.
Explanations
The difference between "Integral Hb" (IH) and "cuixu Integral Hb" (cH):
IH: cut and collect the time series for each occurence of the event. Then do detrending based on pre time and post time for each individual time series. Finally average across occurences. Both pre and post time parameters are important.
cH: Do detrending/smoothing with filter pass for the entire time series first, then cut and collect the time series for each occurence, then average. Pre time, relax time and post time is used when cutting the time series. The data used is from (Pre time) seconds before event onset, to (Relax + Post time) seconds after onset.  Relax and Post time are not that important. As long as the sum is the same, the result won't change.
Obtaining the data used in plot: You will find a variable called hb_data in the workspace. It contains the data used to plot. It's an array. The 1st one is for probe set 1, 2nd for set 2. raw means raw data and fil means filtered data. The first dimension is hb species (oxy, dxy and total), second is time, 3rd is channel.
>> hb_data(1)

ana_mode: 2
calc_flg: 2
raw: [3x251x24 double]
fil: [3x251x24 double]
---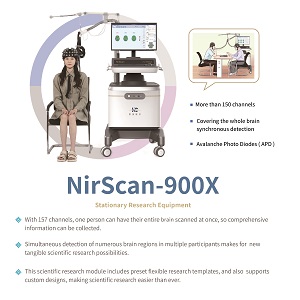 ---
写作助手,把中式英语变成专业英文
---