Undoubtedly some people are very successful in making money by developing a smartphone app. Back in 2012 I developed an app called "Handbook of Brain" which is a collected resources of brain anatomy, function and diseases. I put the app in Google's app store (Google Play) and priced it as $1.99. I also tried to put it in Apple's app store but they rejected because the app references wiki a lot.
Here is the app's page in Google Play: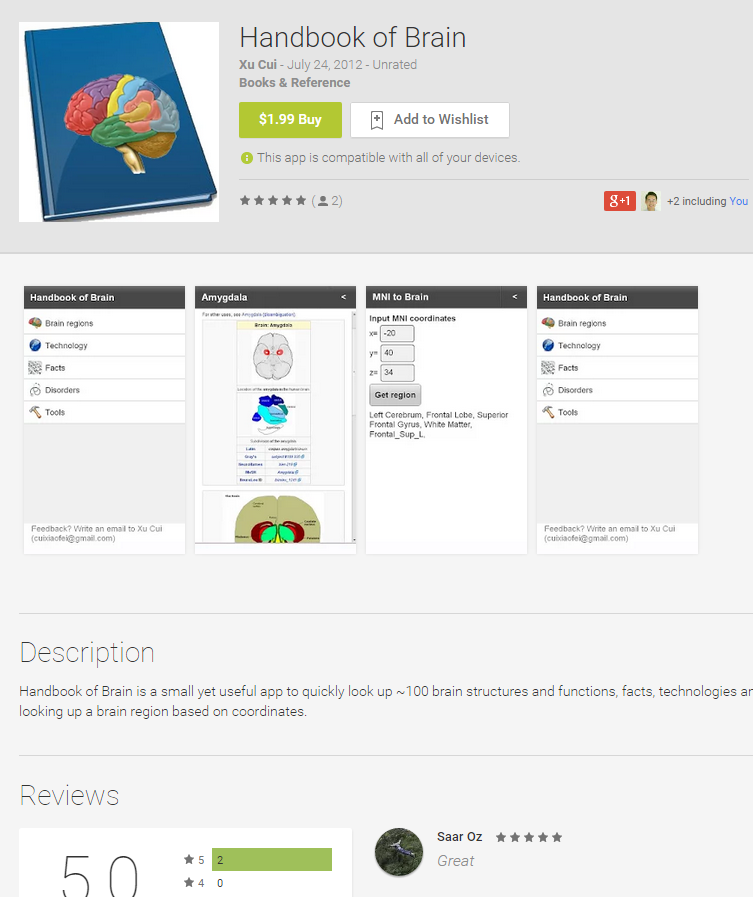 3 years passed, how much money did I make? In total there are 10 purchases and the total revenue is $20.01 according to Google. So on average I made $6.7/year, or $0.5/month.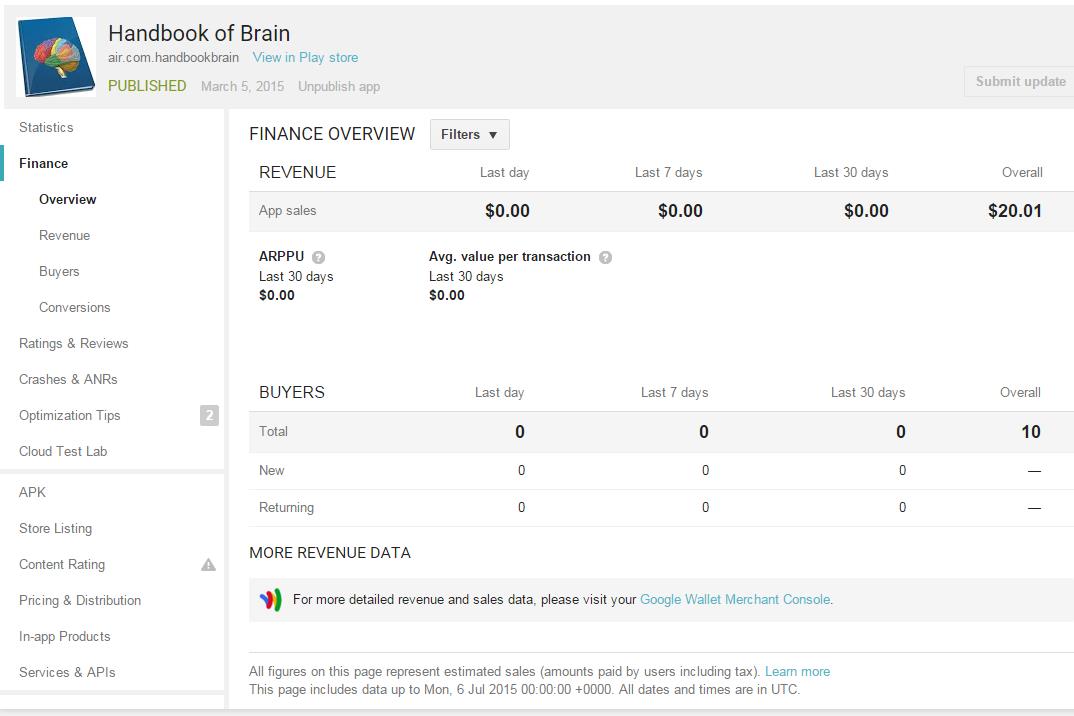 ---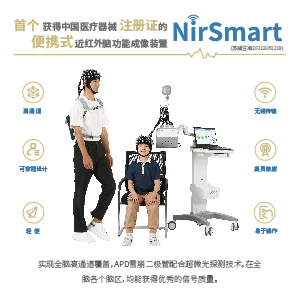 ---
写作助手,把中式英语变成专业英文
---