Can you find any pattern in the two signals, green and blue?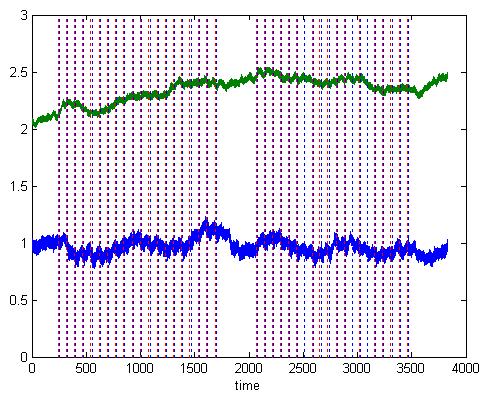 The blue signal is the brain wave (measured by NIRS) of a person when he is pressing some buttons (the timing of button pressing is shown in the vertical lines); the green signal is also brain wave but from a second person who is doing the same thing (button pressing). With naked eyes, it's hard to see if there is any pattern in the signals in relation with each other, or with the button pressing. But wavelet coherence analysis tell you something.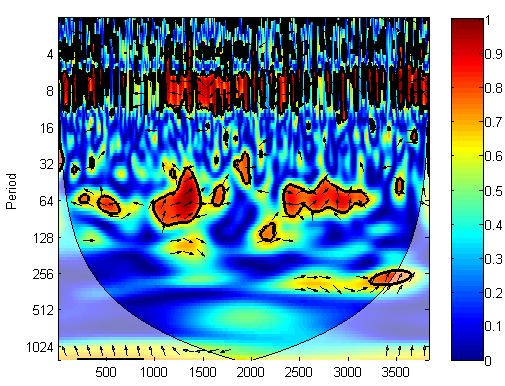 In the above figure, I plot the wavelet coherence between the two signals in both time and frequency domain. Coherence is kind of correlation. 1 (red) means the two signals are highly correlated and 0 (blue) means no correlation. There are definitely something interesting between the two signals.
First, there is a red band in the period 8 region. As the sampling frequency of the signals is 10Hz, period 8 means 0.8s. This band is originated from heart beating (~1Hz) and indicates that the two people's heart beating is highly correlated.
Second, there are some red blobs in the period 64 region. The button pressing is occurring at 6-7s frequency. These blobs indicate that the two people's brain are correlated during button pressing.
So, with wavelet coherence analysis, you can discover something you might not discover with other methods.
Cross Wavelet and Wavelet Coherence Toolbox Note: this link is dead. To download the "Cross Wavelet and Wavelet Coherence Toolbox", please enter
https://www.alivelearn.net/?p=1561
Other blog posts on wavelet analysis
PS: You may wonder why the two brain signals are correlated. In fact, the two people are doing a cooperative task. They have to press buttons at the same time to win a point. We at the same time measure their brain activity and find their brain is correlated during cooperation (but not during competition).
Check out our publication: Cui et al, NIRS-based hyperscanning reveals increased interpersonal coherence in superior frontal cortex during cooperation, NeuroImage, 2012
[update 2017-01-25] We contributed to MatLab (wavelet toolbox) https://www.alivelearn.net/?p=1957
---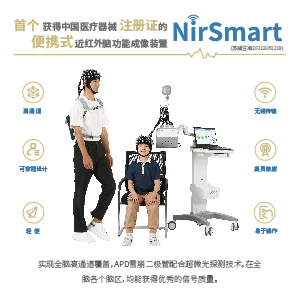 ---
写作助手,把中式英语变成专业英文
---